Have you ever wondered if there's an educational activity that can let you connect with students about your passions while you teach content?

Hey there!

I'm Josh Greesonbach, an Instructional Innovation Specialist, and I'd love to tell you about one of my favorite classroom activities: text-based, creative educational experiences.

Here's the deal: Students read a relatively short bit of text (or, better yet, have it read to them) that has class content tucked inside it. The students then copy the class content into an Interactive Notebook or a key term sheet.

Here's one that I used with my students: Why I Wasn't in Class on Monday.

I like spooky stuff (it's probably R.L. Stine's fault), so even though I was teaching students about something in Virginia and United States History — I was teaching them some of the key terms for the Gilded Age unit, in case you're interested — I chose to have the story be completely unrelated. I'll tell you why in a second.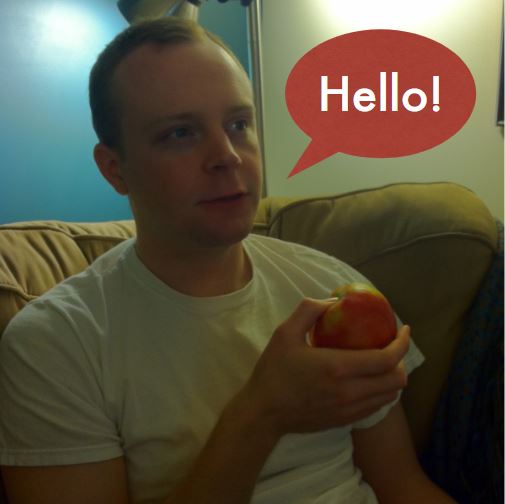 But let me tell you about the story first. It's about someone who wakes up to find themself behind the wheel of a wrecked car, and they have no idea how they got there. Looking for help, they find pages that were ripped out of one of their notebooks by someone… or something!

What does that have to do with the Gilded Age?

Ab. So. Lute. Ly. No. Thing.

But… that's okay.

Enveloping the content in that story allowed me to share my passion about spooky stuff with my students. Many students connected with it, because they liked scary stuff, too.

Connecting with students over shared interests while simultaneously teaching them? Not too shabby, eh?

I preferred this to the sounds of crickets and snores as I wrote key terms and definitions on the board or projected them, and I think the students did, too.

But something like a scary story wrapped around Gilded Age key terms is too far fetched for some.

I get that.

If you're in that boat, you could make the text go along with the content.

Doing that, students engage with content in a way that touches the creative and experiential parts of their brain.
And the activities don't have to be one time things.

One activity could lead to another, to another, to another, etc. In fact, various activities throughout the year could further the story. Wouldn't it be neat to have students excited to come to your class because they just have to know what happens next in the story?

The cool thing about this is that teachers can create the activities or, once they get the hang of it, students can make them too, either on their own or with collaborators. It's a great opportunity for students to be creative while practicing their writing, planning, and collaboration skills.

I can't say enough about how much I enjoy this activity. It gives teachers and students a creative and unique opportunity to connect with each other over shared passions that might not otherwise come up in school at the same time that it teaches class content.

So, what do you think? If you give it a try, I — and the rest of the GRAETC folks — would love to hear how it goes.

Authorship Information

Josh Greesonbach is a Chesterfield County Public Schools Instructional Innovation Specialist who believes that cats are like a disgruntled 80's hair band — they simply want more lasers.