How does someone transform a spark of passion into a lifelong mission? Tamara Letter, instructional technology resource teacher with Hanover County Public Schools, recalls the moment she brought her passion for kindness into the classroom. "I was sharing blog posts about my 40th birthday project, where I performed 40 acts of kindness and wrote stories about each experience. I thought it would be a powerful way to integrate technology if students could share their stories of kindness with others, too." This insight prompted Tamara to create a Kindness blogging club at her school which eventually led to creating technology-supported kindness lessons with her collaborating teachers.

"I wrote a grant with Mrs. Cross, a fourth grade teacher at Mechanicsville Elementary School, to secure funding for a year-long kindness initiative that would culminate with students creating Kindness Passion Projects to share with our local community. It was a huge step outside of our comfort zones, but we felt it was important to make kindness a priority in our instruction." The two teachers guided their students in a deeper understanding of empathy and compassion through picture books while using technological tools like Google Classroom, Seesaw, and Padlet to enhance communication skills.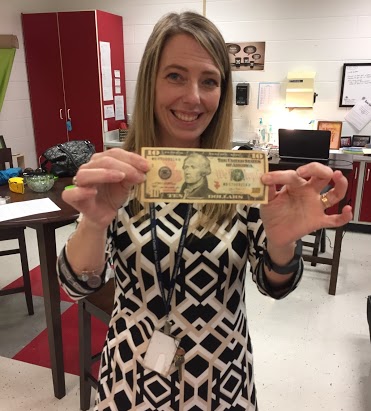 Using funds from a Hanover Education Foundation grant, they provided their students a unique service-learning opportunity: Use ten dollars to create a kindness project to positively impact someone in the community, then share their projects with the world. The first year, students created display boards documenting their journey into kindness advocacy, but recognizing the power of digital media, they adapted their lessons to include digital presentations that could be shared on their website, http://bit.ly/MESkindness.

"We saw incredible growth in our students from this experience. Not only did they grow more empathetic for their classmates and the world around them, but they took more pride in their work, knowing they were communicating with an authentic audience." The projects continue, now with three classes, as Tamara and her teachers scatter more seeds of kindness with others.

Tamara showcases her passion for kindness in a newly-released book, A Passion for Kindness: Making the World a Better Place to Lead, Love, and Learn, published by Dave Burgess Consulting, Inc. Within hours of its release, it was named the #1 new release for Philosophy & Social Aspects of Education on Amazon. "The response to the book has been incredible! It shows that kindness is an important topic to many. We have a duty as educators to guide our students in making this world a better place for future generations. My passion is now becoming their passion, too."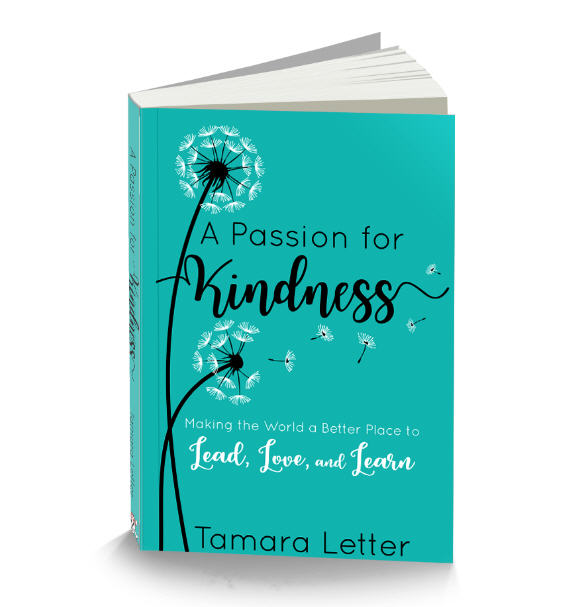 To learn more about A Passion For Kindness, visit http://bit.ly/DBCkindness. You can connect with Tamara on Twitter and Instagram (@tamaraletter), join her Passion for Kindness Facebook group (http://www.facebook.com/groups/passionforkindness) or visit her website where she writes stories about kindness, education, and living a positive life (http://www.tamaraletter.com). You can also join in the fun of sharing kindness by posting your kindness experiences to Twitter using the hashtag #passionforkindness.
We are excited to welcome Tamara to our EdTechRVA conference on March 6, 2019 where she will present an Ignite on becoming an author as well as a poster session about her students' Kindness Passion Projects. She will also be available to sign books that attendees bring to the conference.