In an effort to expand our reach into our community, GRAETC began providing monetary grants to our member school districts to help create professional learning opportunities centered around the "sound pedagogical use of instructional technology resources." The annual success of EdTechRVA has allowed us to offer these grants to help support our mission. In February of 2020, Amelia, Charles City, Dinwiddie, Goochland, Henrico, Hanover, Hopewell, New Kent and Prince George school districts were awarded grants that ranged from $300-400.
To help share the experiences provided by these grants, each district will contribute a blog post to the series. To kick off this blog series, we share with you Dinwiddie County's contribution to the GRAETC community.
Innovation Specialists Go GRAETC
In March 2020, five Dinwiddie County Innovation Specialists attended the 2020 EdTechRVA Conference hosted by GRAETC. The conference was filled with engaging presenters who shared information on a variety of exciting technology topics.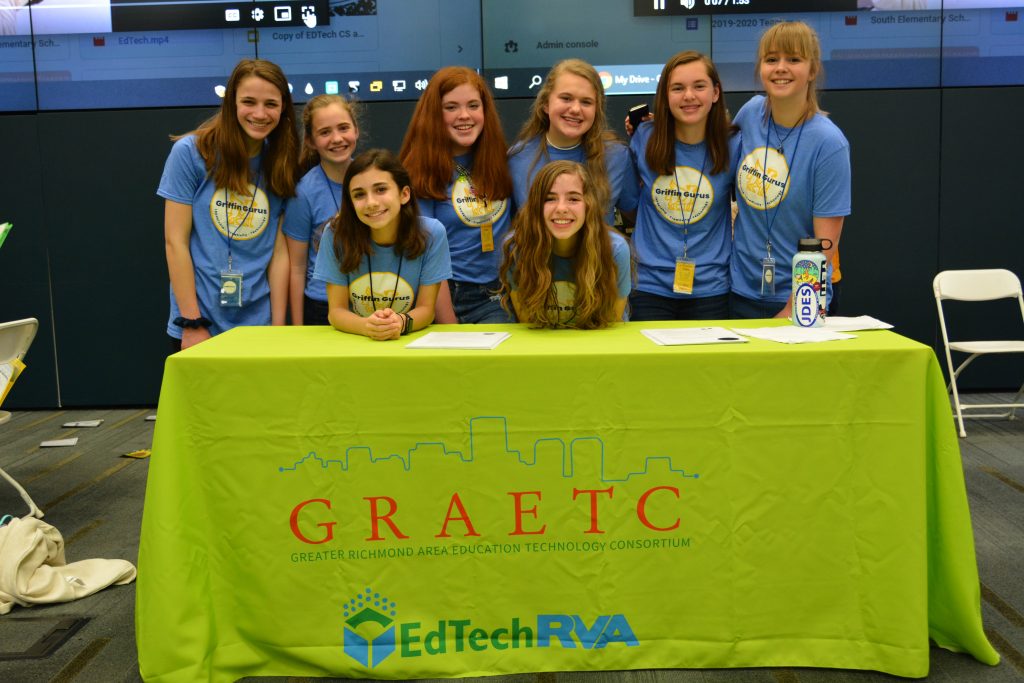 First, we enjoyed seeing and hearing from Henrico County Middle School students who are the "Griffin Gurus" of their school. It was interesting to learn how they go into classrooms and assist students and teachers with new types of technology. Hearing about this concept, gave us the idea of having fourth and fifth graders who are tech-savvy serve as assistants to Innovation Specialists and classroom teachers when using equipment such as Bloxels, Spheros, LittleBits, and other technologies. We have used "Book Buddies" in the past, and we feel students would love to have a "Tech Teammate" who not only shows them how to use technology, but also encourages them to develop and implement their own innovative ideas.
Another session that impacted our team of Innovation Specialists was, "We're Gonna Need a Bigger Boat…And More Duct Tape," presented by Graydon Uyeda. He opened our eyes to new and inventive ways to deliver project-based learning. His session featured the TV series Shark Tank and how he implemented the show's concept to create engaging lessons. He demonstrated how to incorporate this theme into STEAM activities through students' imagination, engineering, and presentation skills. Our wheels started to turn as we brainstormed various ways this could bring creativity and excitement to the classroom. What a fun way to challenge students and build their problem-solving skills.
Our team also enjoyed the session, "Eye for Design: Using Google Slides to Create GIFs for Learning." The presenters, Amelia Buchanan and Laura Cooper, demonstrated how to turn Google Slides into a stop motion GIF. This would be a fun way to make educational GIFs to support student learning or a creative way for students to illustrate concepts they are exploring in the classroom. We feel this will provide our students with an innovative way to use their student voice, as well as an alternative method for teachers to assess understanding of topics.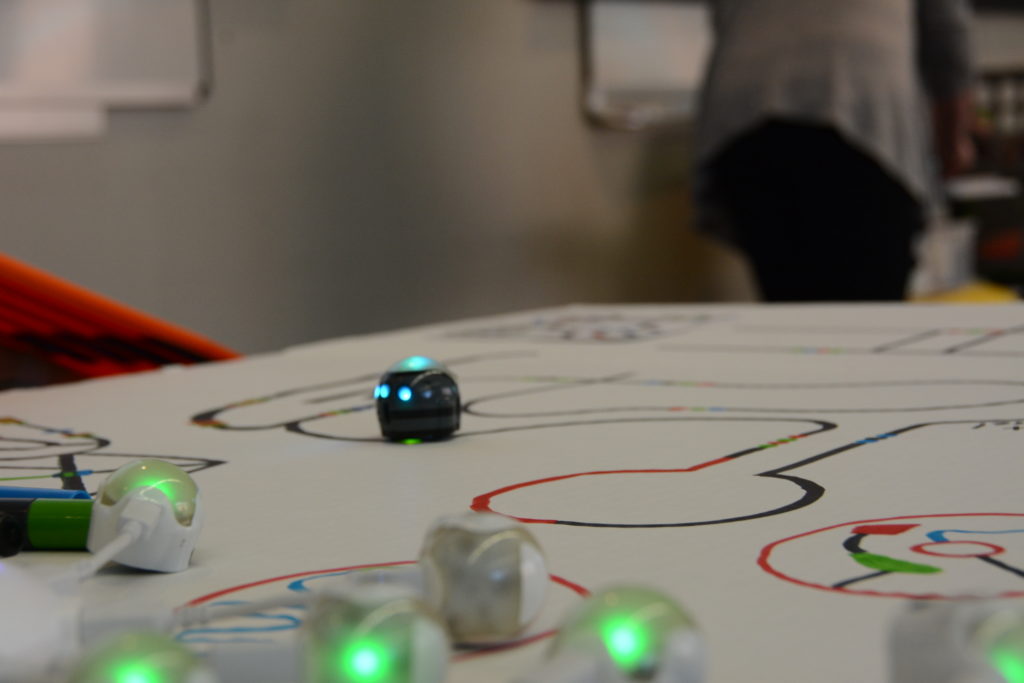 One of our favorite aspects of this conference was that it provided an opportunity for hands-on activities that enhance learning. During the "Bring Coding to Life" session presented by Matt Caratachea and Heather Reid, we were able to experiment with coding gadgets such as Ozobots, Spheros, and Go Mice. It was exciting to see the ways other educators use resources to teach and captivate students. Sometimes the best sessions are the ones that enlighten and open up a whole new world of engagement.
The Innovation Specialists from Dinwiddie County gained a wealth of knowledge from the EdTechRVA sessions and are eager to share the ideas and resources. We hope to be back next year for the 2021 EdTechRVA conference to see more innovation through technology!
Authorship Information:
Latia Pollard, Jarrett Munford, and Christine Ferrell are Innovation Specialists for Dinwiddie County Public Schools. They support teachers and students at the elementary level.