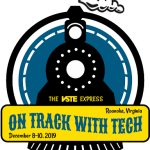 The Virginia Society for Technology in Education (VSTE) is a premier professional organization whose mission is to promote "excellence in education through professional development endeavors supporting the integration of existing and emerging technologies." Each year they organize the statewide VSTE conference. This past year, it was held in Roanoke, Virginia with a theme of On Track with Tech!
This year's conference was filled with high-quality motivational speakers, a great variety of presentations, and as always great opportunities to network and learn from other educators around the state!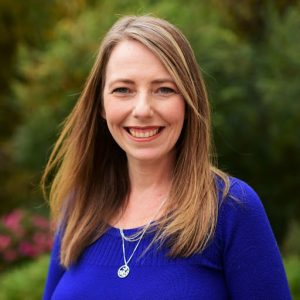 Tamara Letter was spotlighted on Sunday and shared how to Cultivate Kindness for a Global Impact. She highlighted ways we can use technology to bring kindness to the world. She shared the Sustainable Development website that she has used with students to spark innovation. Profound acts of kindness like We Carry Kevan, The Kindness Diaries by Leon Logothetis, and a teacher helping a student see in color for the first time, were shared with the hope that it would help us to understand the impact that one individual could have on someone's life and/or the world!
She challenged us to reflect on our use of technology and left us to ponder the following question: Are we intentionally using technology to spotlight the good in our world? If we work together, we can show the world that kindness is teachable. Check out the research in The Science of Kindness!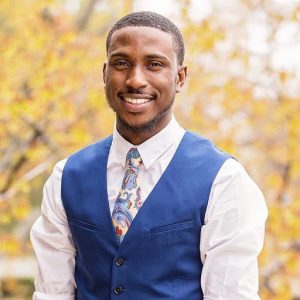 Michael Bonner ignited passion and shared his story on Monday morning. He spoke about equity in education and removing existing barriers. During his breakout session, he highlighted tools to make teaching more efficient and to engage students in their own learning.
Some of the highlighted tools from his session included-Classroomscreen, Gimkit, code.org, NPR Up First, Classflow, Merge Cube, Ozobots, and Spheros. He made a generous donation through Donorschoose to one classroom and challenged us to Be Better! "Find your unmovable why!"
Overall, this three day conference offered a wide variety of breakout sessions, teaching ideas, and generated ongoing dynamic conversations around equity and access in education! Here are a few sessions you may enjoy exploring: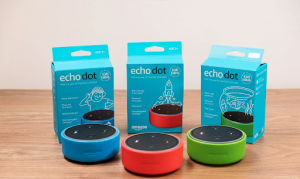 Hey Alexa, How Can You Help?! This fantastic presentation explored ways to harness the power of Alexa and make it a valuable learning tool in your classroom. @dina_dreistadt
Creating a Culture of Digital Citizenship –Common Sense Education @Barbara_ Huth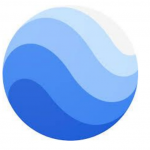 Step Up Instruction across the Curriculum Using Google Earth @mobileagile
Esports – Esports tournaments are computer game competitions between two teams of 5 to 6 players. Teams duel each other in popular games like League of Legends (LoL), Overwatch, and Fortnite to determine the winner. Esports Scholarship Guide
Google Accessibility Extensions and Apps This presentation had a number of amazing resources to help learners of all backgrounds be successful! @cstriet
Can you Gamify Your Way to Better School Culture? Check out this great example of taking a risk and analyzing the results!
Get on Track with Virtual Reality and Augmented Reality @anchorgalEDU

These presentations are only a select few of the dynamic presentations shared at the conference. You can check out more on the archived sched.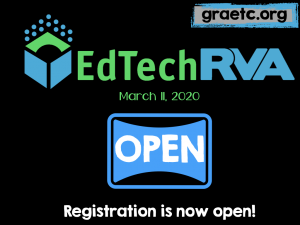 Didn't get a chance to attend VSTE? Are you looking for a local Richmond conference to attend? Then, you are in luck! Plan to attend EdTechRVA2020! Registration opened January 6th, and the conference will be held on March 11, 2020!
Authorship Information:
Krystle Demas is an elementary instructional technology coach for Goochland County Public Schools. She spent seven years in the classroom and has been an instructional technology coach for the last five. She has her master's degree in teaching from James Madison University. During her career, she has been awarded as the teacher of the year at Goochland Elementary School in 2013, Employee of the Year for Goochland County Public Schools in 2017, and a 2018 VSTE Tech Coach of the Year.