The International Society for Technology in Education (ISTE) recently put out revised  standards for teachers. These standards embrace global connectedness for educators by suggesting educators need to be participating in local and global learning networks and engaging virtually with experts, teams and students, locally and globally.  So how do we accomplish this?  By growing our educational network, of course!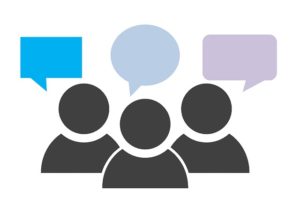 While the mission of the Greater-Richmond Area Educational Technology Consortium (GRAETC) is to positively impact the Greater Richmond Area educational community by providing connected learning opportunities to build capacity around innovative and sound pedagogical use of instructional technology resources, it is also important that we meet our stakeholders' needs.  We hold our annual EdTechRVA conference, have an online presence through Twitter and blogging, and we participate in monthly group meetings in order to contribute to some of those connected learning needs, yet we know these events can't meet all of them.   Therefore, we want to know what the needs are and we want to hear it from you!
As a regional affiliate of the Virginia Society of Technology in Education (VSTE), GRAETC has been given the opportunity to utilize the upcoming VSTE conference to hear more about how we can meet the needs of their stakeholders (That is you!).  While many of our members are presenting and attending over the course of the three-day conference, we are putting aside Monday, December 6th to speak with the educational technology community during an informal lunch session.  All are welcome. After all, your network can't be too big. We hope to see you there!
Authorship Information:
Stephanie Playton has been a educator for nearly 20 years in several different capacities including an instructional technologist.  Currently she is a STEM Learning Specialist for Longwood University, providing PK-12 teacher and student programs through grant funded opportunities. She enjoys making time to travel with her son and husband to visit family, friends, and new places.  You can follow her on Twitter @STEMGal.